Paintings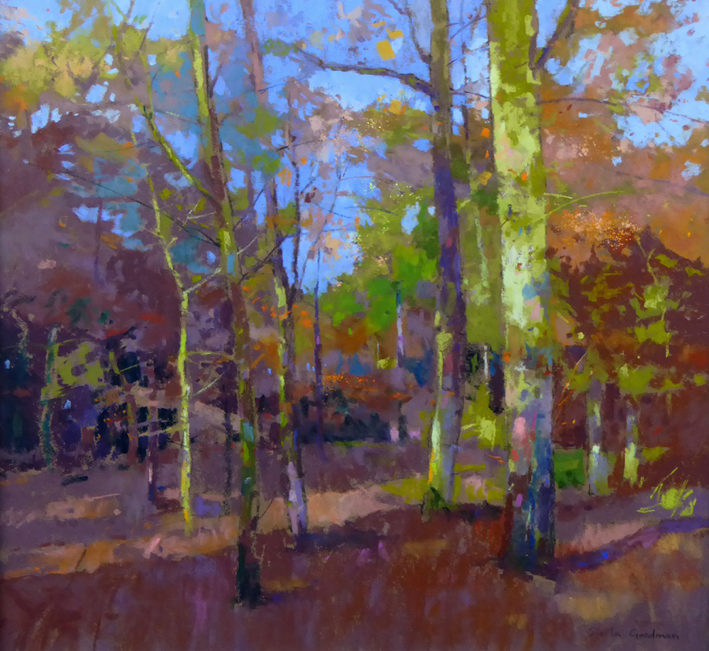 Enclosure. Pastel 18x16''. SOLD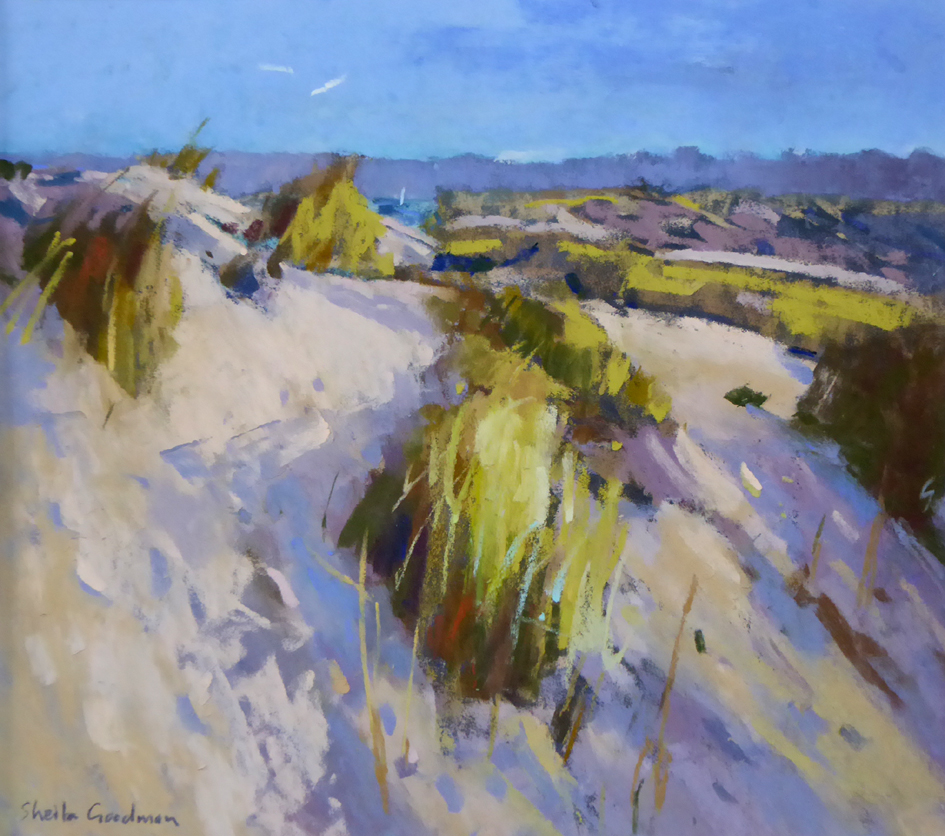 Below the Dunes. Pastel 10x9''. SOLD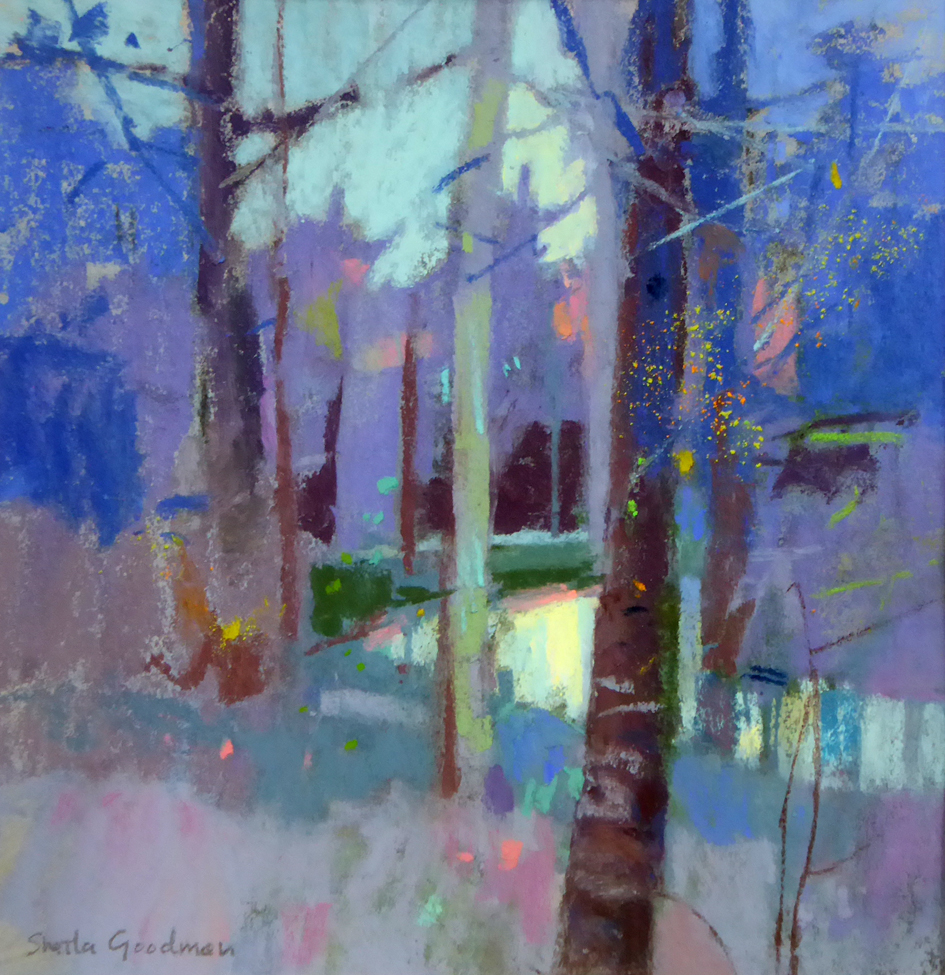 Woodland Stream. Pastel 7x7''. SOLD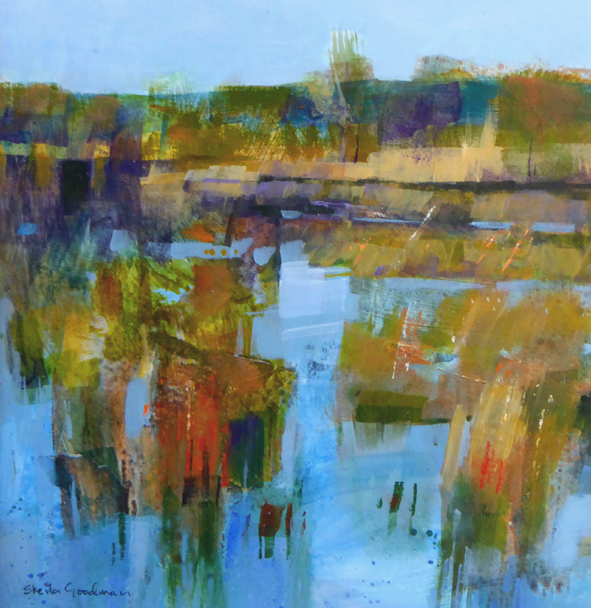 Avon Flood. Acrylic 7.5x7.5''.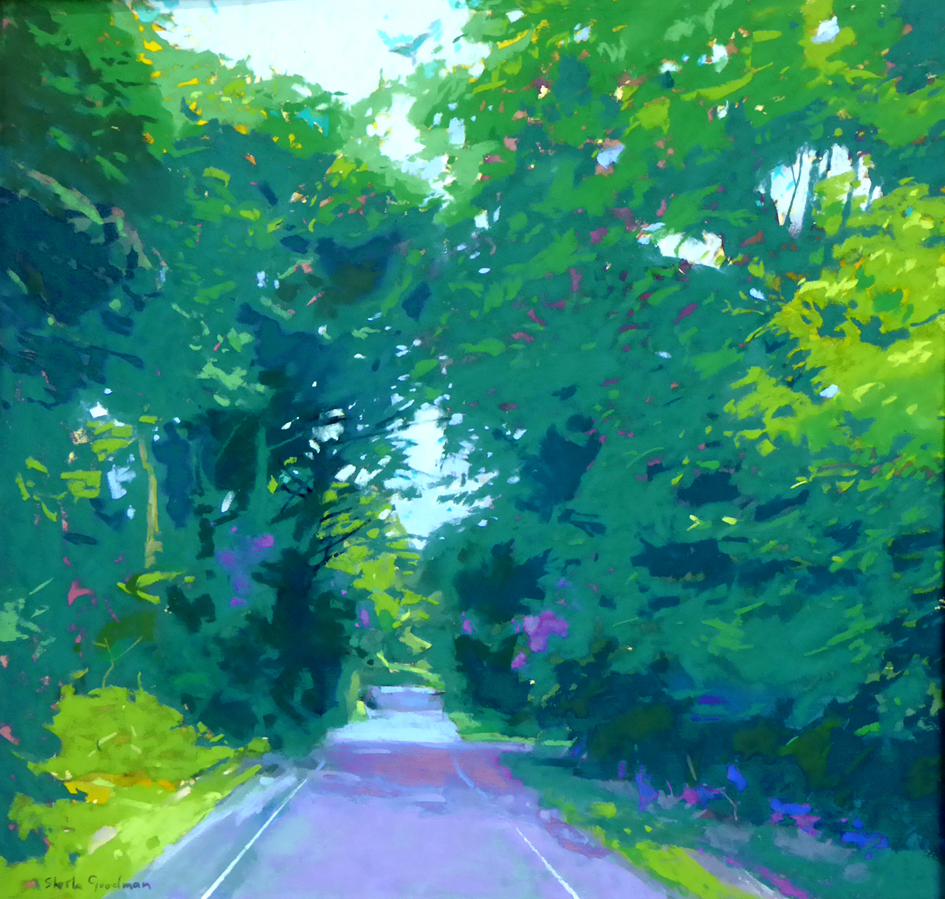 Forest Road. Pastel 14x14.5''. SOLD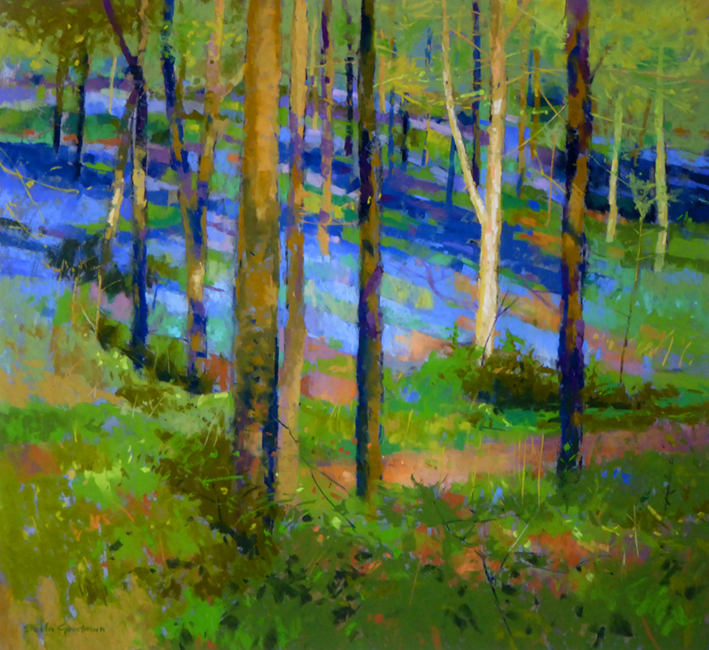 Woodland Blues. Pastel 17.5 x 19''. SOLD
All enquiries
Sheila Goodman Fine Art / contact@sgart.co.uk
Landscapes in Pastel, Acrylic, Oil and Collage
.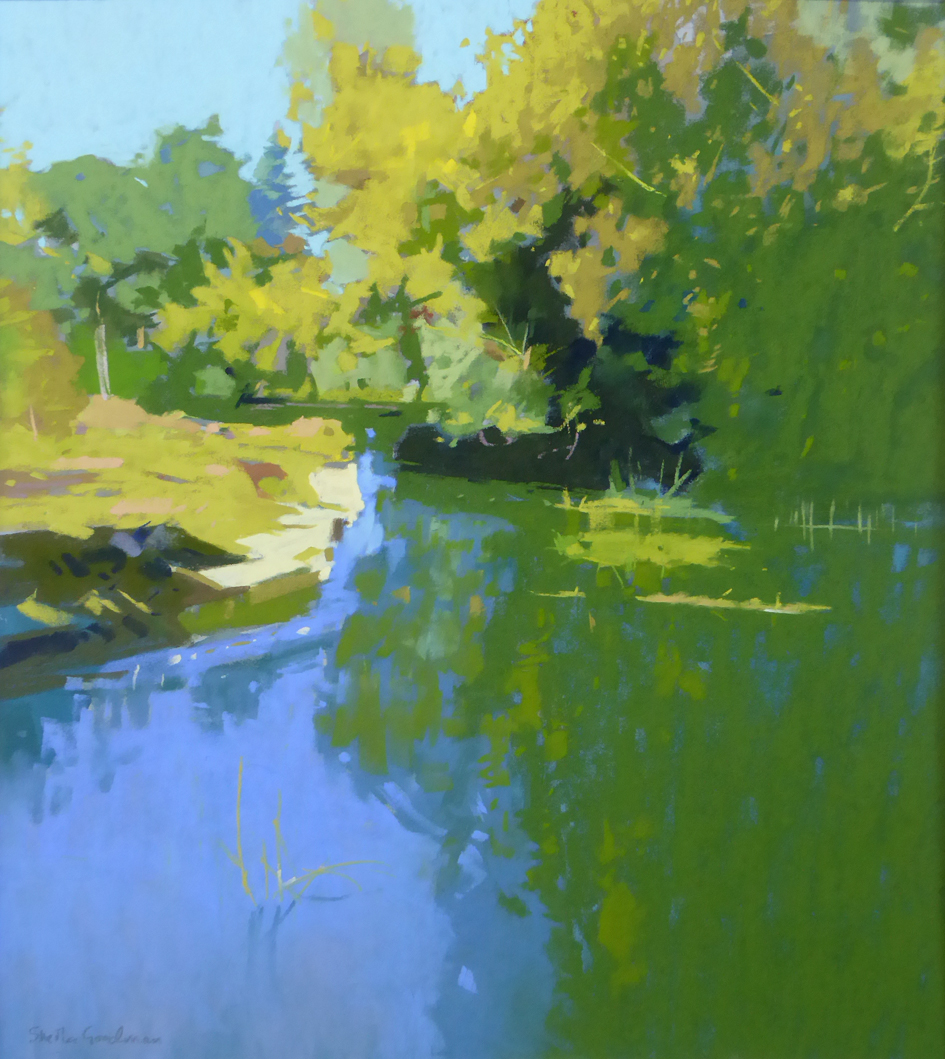 Summer River. Pastel 15x12.5''.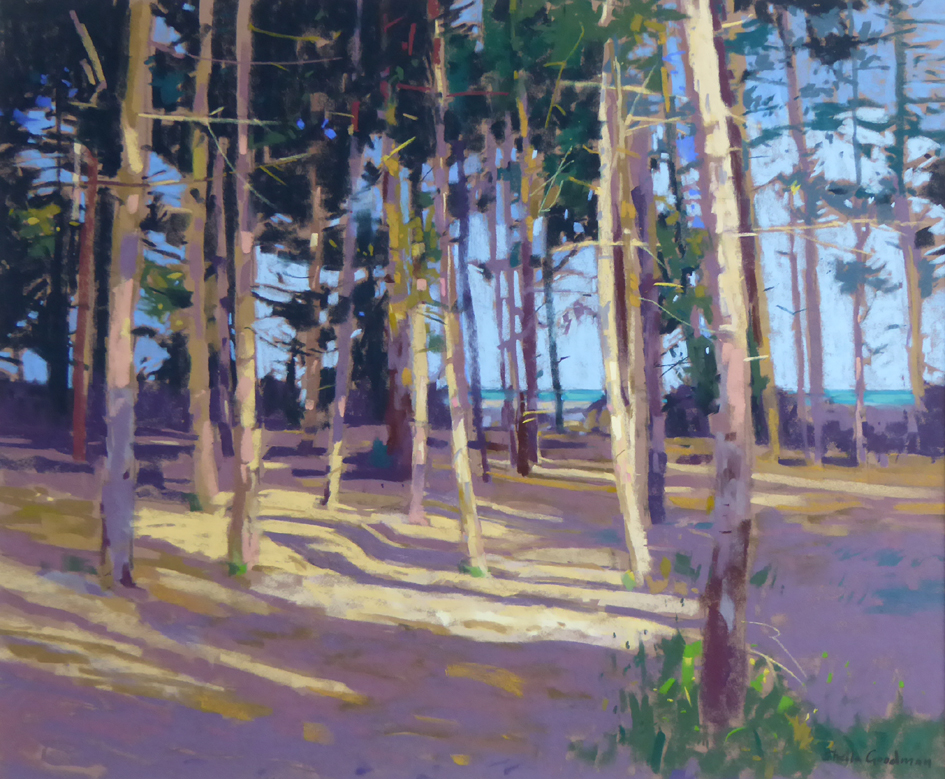 Pines at Holkham Beach. Pastel 17x14''. SOLD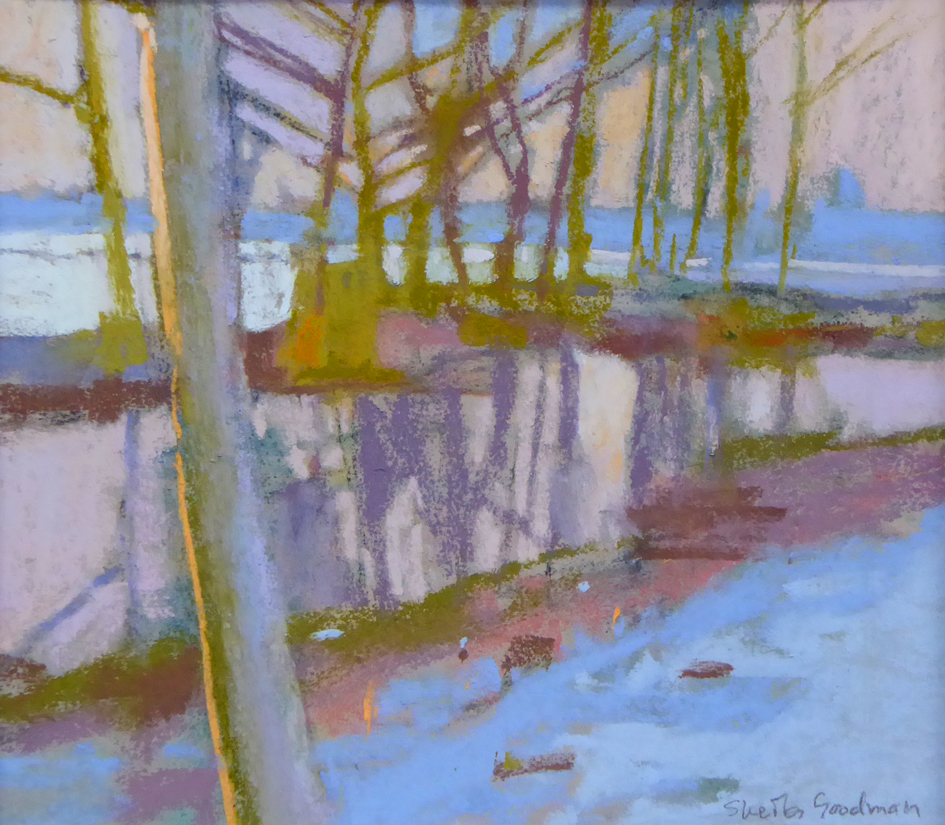 First Snow. Pastel. 7x6''. SOLD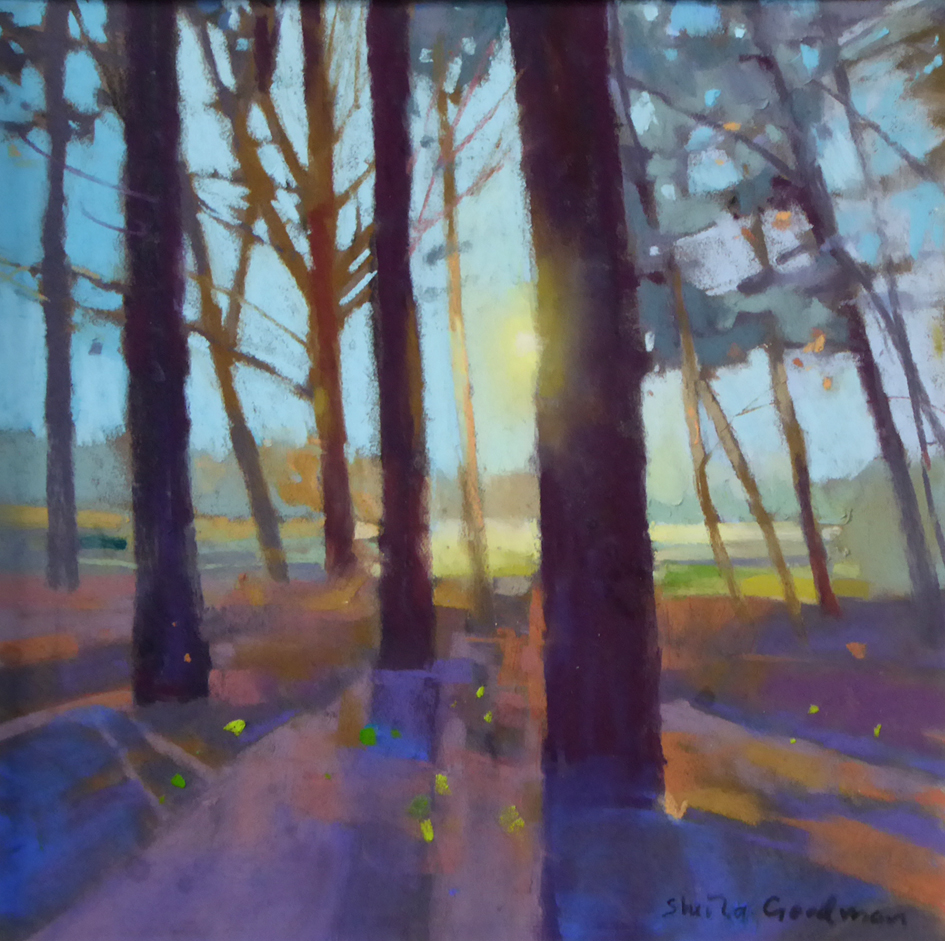 Woodland Shadows. Pastel 7x7''. SOLD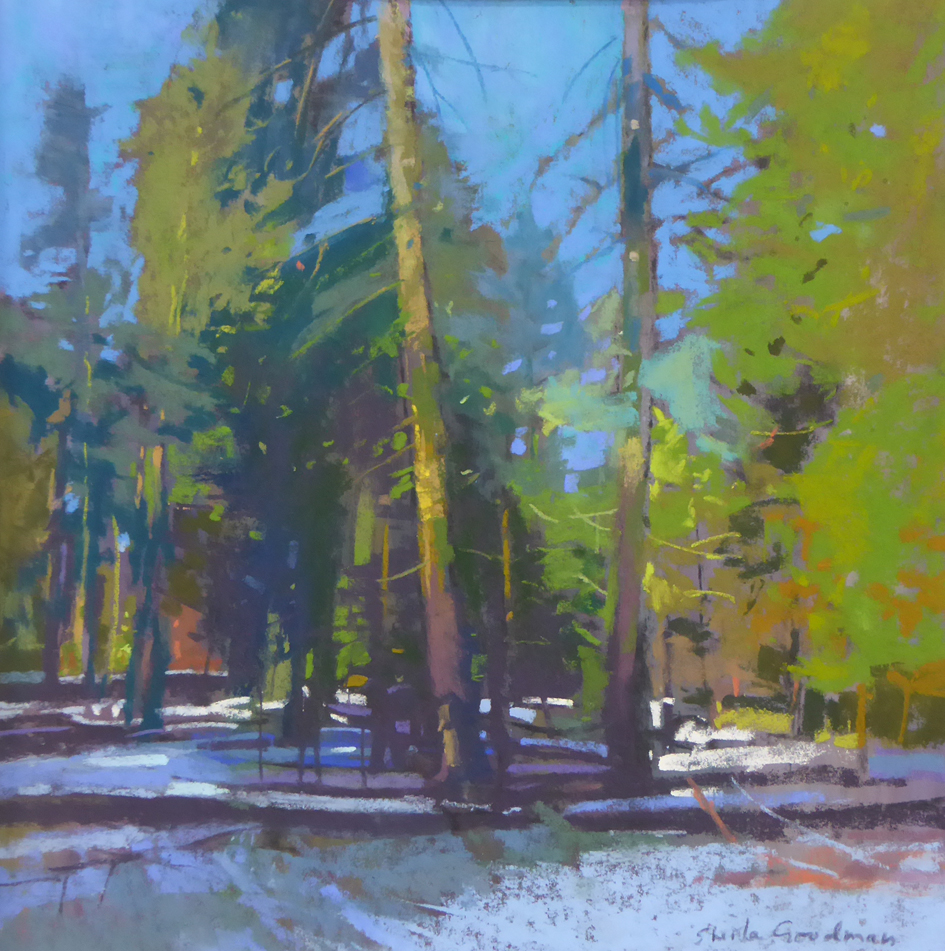 Giants of the Forest . Pastel 9x9''. SOLD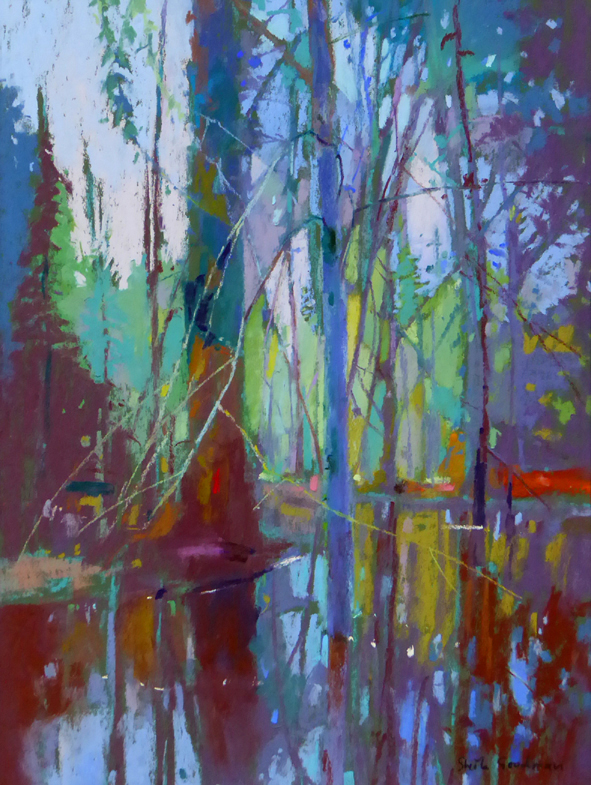 Blackwater Woods. Pastel 15x13''. SOLD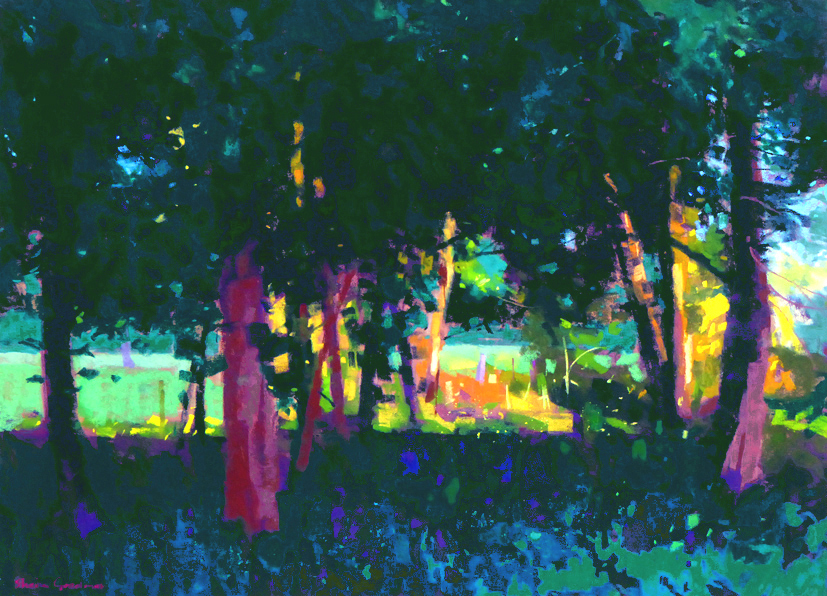 Gateway. Pastel 18.5x13''.